Set of Armchairs, Sofa and Chairs French 1930, covered with Hermès Scarves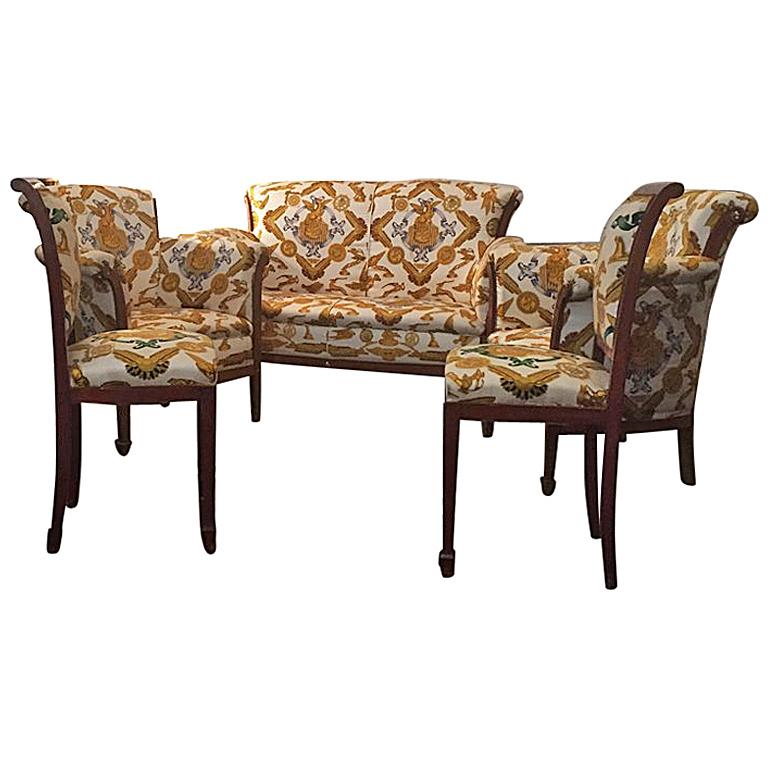 Set of Armchairs, Sofa and Chairs French 1930, covered with Hermès Scarves
In 1992 Maison Hermes decided to hold an event in Milan, choosing four
important Milanese antique dealers among whom there was Michael Leo, to
show some historic decors (the set is French original 1930) covered with scarves made of silk provided by the Hermes itself. This way they created unique and prestigious pieces
which were put in an exhibition for 1 month in the 4 highest profile
Milanese galleries.
The set is very in excellent condition.
It has never been used.

Dimensions:
2 Armchairs cm 75 x cm 70
1 Sofa cm 137 x cm 70
2 Chairs cm 40 x cm 38.
Contact us for enquiries about Set of Armchairs, Sofa and Chairs French 1930, covered with Hermès Scarves ›